Talcum Powder
Linked to


Deadly Cancers

in Women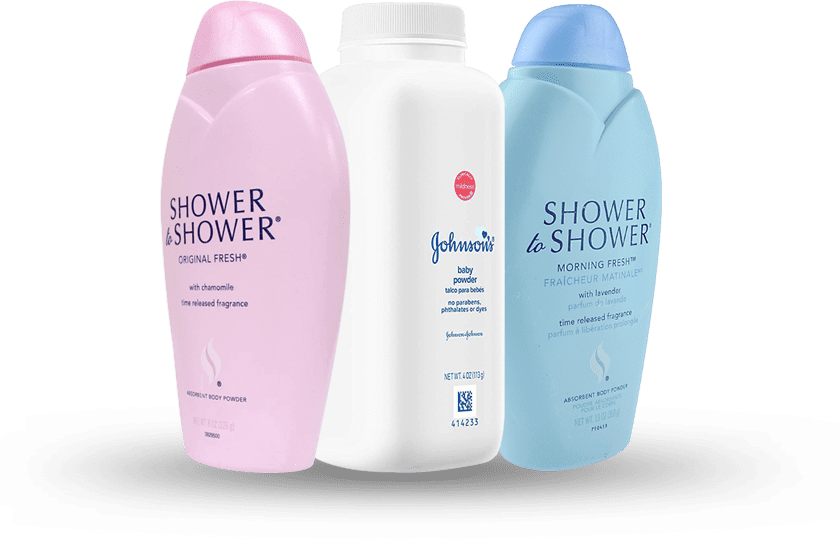 For more than a century, Johnson & Johnson marketed its fresh smelling Baby Powder, Shower to Shower body powder and other talcum-based powders as safe, even for infants. For generations, parents have used baby powder in caring for their babies and women were told, both through word-of-mouth and by Johnson & Johnson's advertising, to sprinkle talcum powder on their genitals to keep them fresh and dry.
In more recent years, Johnson & Johnson specifically targeted black and Hispanic women – and even distributed samples through churches and beauty salons in black communities.
All of this time, Johnson & Johnson knew that studies from as early as the 1960s showed a concerning link between talcum powder and ovarian cancer. Now, more than 16,000 women across the country have filed suit against Johnson & Johnson claiming the pharmaceutical giant failed to warn the public about the dangers of using talcum powder products.
Talc is a mineral that is naturally occurring and often is found in the same areas as asbestos. The lawsuits allege that talcum powders contain asbestos, which is a known carcinogen. When it is used on a woman's genitals, talc particles can migrate from the vagina to the fallopian tubes and ovaries. There, the talc particles become trapped and inflamed. Eventually, they can lead to cancer growth. While Johnson & Johnson has continued to deny the link between its talcum powder products and cancer, volumes of studies linking talc to ovarian and fallopian tube cancer have accumulated. Finally, in 2020, Johnson & Johnson made the decision to pull its talcum powder products from the market, citing decline in sales.
Johnson & Johnson's marketing targeted women specifically as far back as the 1980s when women were told through catchy jingles "just a sprinkle a day keeps the odor away" and reminded their bodies don't just perspire "under your arms."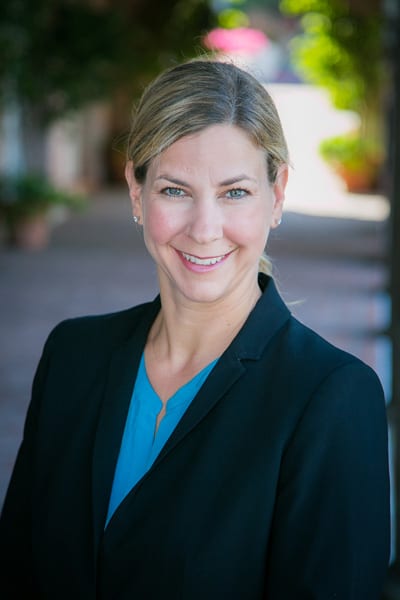 Jenn Liakos
Of Counsel, Mass Tort
Jenn Liakos is based in our Los Angeles, California office where she has been practicing law for the past twenty years. Her practice focuses on personal injury and mass tort litigation, including pharmaceutical product liability and medical device litigation.
As an experienced litigator, Jenn has predominantly concentrated her practice on injuries affecting women and children. She was at the forefront of the SSRI antidepressant birth defect litigation for more than a decade fighting against big pharmaceutical companies like Pfizer, GlaxoSmithKline and Forest Pharmaceuticals. She has also worked on cases involving injuries caused by vaginal mesh and toxic shock syndrome.
Jenn was appointed to the Plaintiffs Steering Committee for the Paxil Birth Defect Litigation and the Zoloft Birth Defect Litigation, prosecuting big pharmaceutical companies for failing to warn that SSRI antidepressants caused birth defects when taken during pregnancy. She has testified before the FDA advisory board on amending the regulations concerning generic manufacturer liability. She has also served on the Plaintiff Steering Committee for the Viagra, Abilify and 3M Litigations.
Jenn is a frequent teacher of deposition skills for the American Association of Justice. She was named as a Super Lawyer Rising Star in 2007 and 2008. She has been selected by her peers as a Super Lawyer every year since 2011. In 2020, she was named a Lawyer of Distinction in the area of Personal Injury Law.
If you have been impacted by Johnson & Johnson's talcum powder products, please contact us for help. Jenn has focused much of her career on cases impacting women. She understands the individual attention cases like this require.